How to submit an idea to a challenge
How to add an Idea to a Challenge from the Challenge page and Challenge cards.
Please note some of these options are configurable so you may not be able to see all of them.
Adding an Idea from a Challenge page
Navigate to the Challenge.
In the banner or at the bottom of the Challenge Overview click the Add Idea button.
Add your Idea by completing the form and clicking Publish.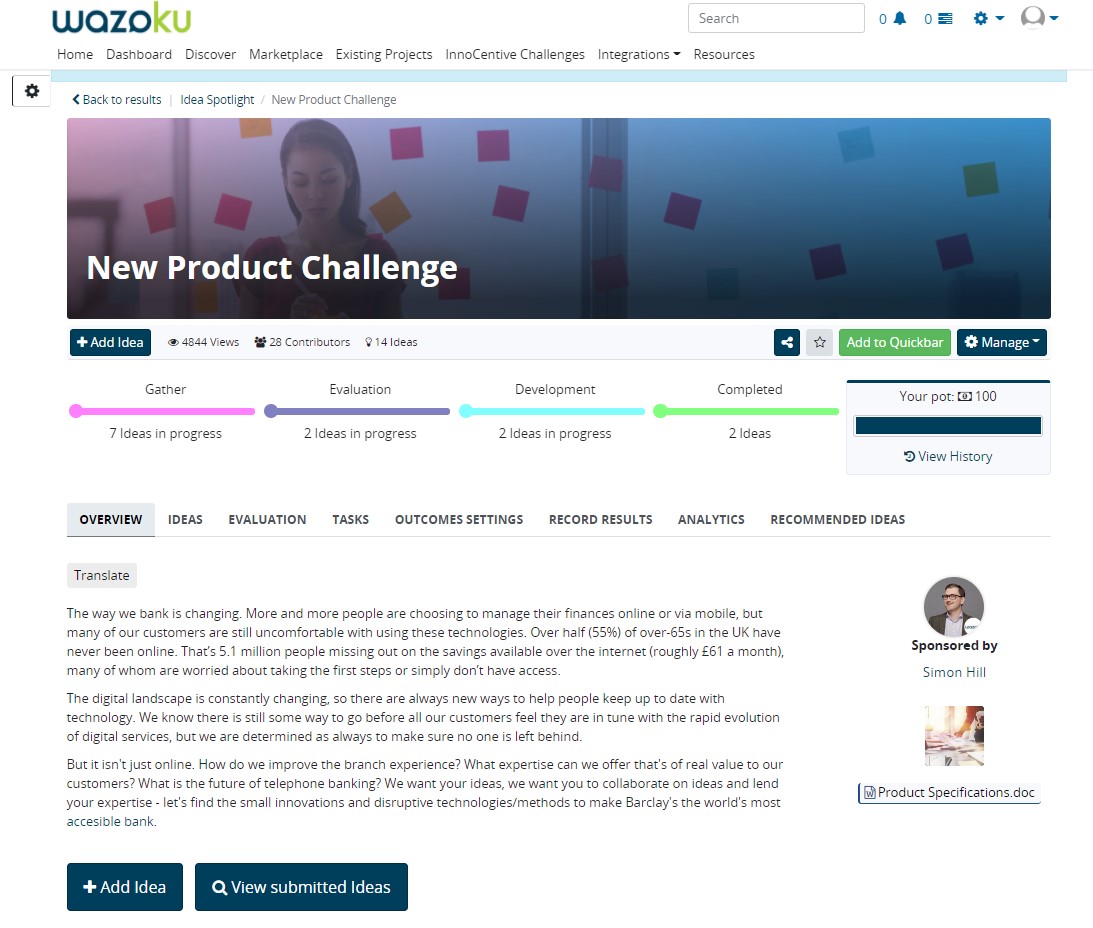 Adding an Idea from a Challenge Card
Challenge cards appear on Homepages and Discover pages
Click the Add Idea at the bottom of the card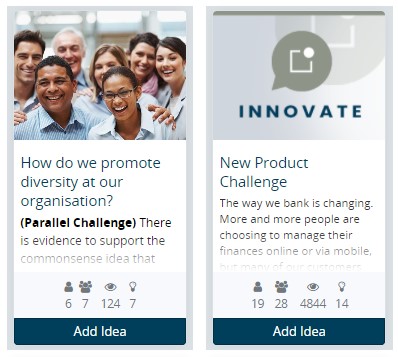 The Idea Form
All Idea submission forms are set by Challenge Managers and the questions on the form will be tailored to the challenge. Here are some common fields that may be used:
Add a banner image or card image to be displayed on the Idea
Add categories from a pre-determined list
Add keywords
Add team members
Add attachments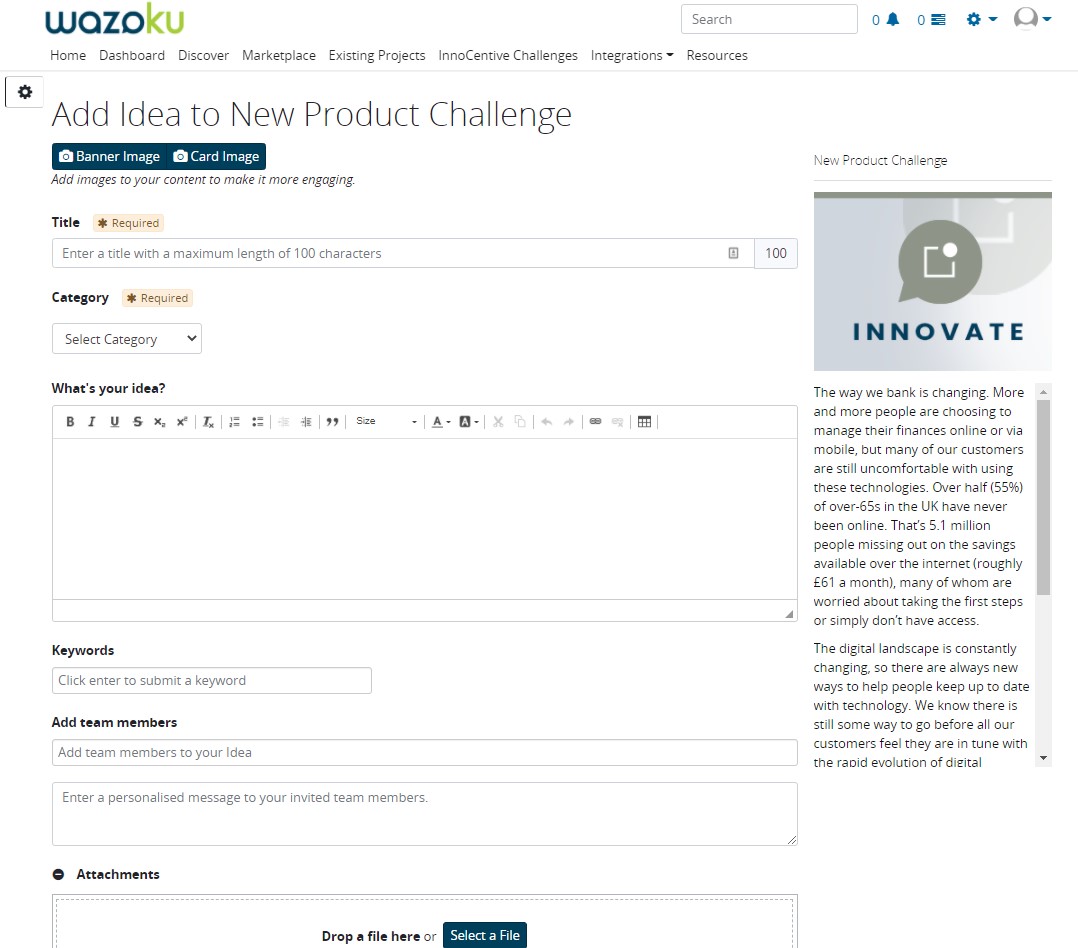 Choose to:
Save the Idea to Drafts - it will appear in your content in the profile area.
Publish the Idea - it will be submitted to the Challenge and be viewable to others. You can choose to share the Idea by searching their name, e-mail or group. Alternatively, continue without sharing.
Discard the Idea - this will remove the Idea and no content will be saved.