How to submit votes and comments on ideas
Providing feedback on other Users' ideas via votes and comments is a valuable part of the innovation process. Numbers of votes and comments received on an idea are also metrics that contribute to Dashboard and Analytics measures. Adding votes and comments contribute to your Contributor scores on the Dashboard.

Adding a Comment
Navigate to an Idea
Scroll down the page, add your comment into the text box.
If you wish to attach a file, select Attachments icon to reveal the relevant options.
Select Submit when ready.
You will see your comment appear at the top of the comments feed.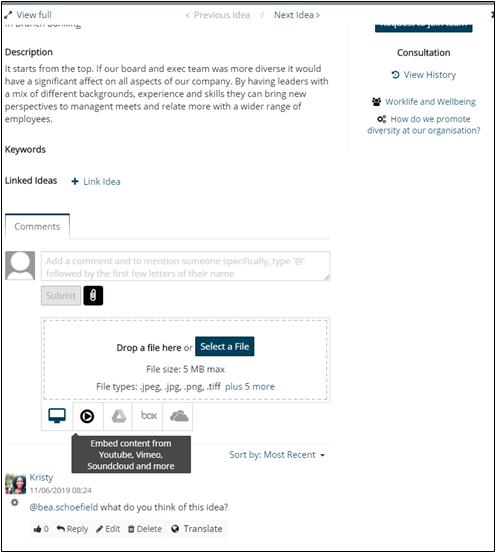 Note:
Comments can be added to Ideas in any stage except Completed stage, you also cannot add Comments to rejected or archived Ideas.
You can enlarge the size of the comment box by clicking and dragging the lines the bottom right hand corner of the box.
Replying to Comments
Under a comment you will see the Reply button, select this to open the comment text box
Add your text into the box
Select the Attachments icon if you wish to add any files to your comment
Select Submit when ready and your reply will be added underneath the comment
Note:
You can only reply to an existing comment if the Idea is open for new comments.
Voting on Ideas
Voting is configured on a Challenge level so users will see options depending on settings. Voting options include:
Star Ratings
Thumbs up and down
Icon based rating (e.g. heart icon)
If enabled for your Challenge, users can vote on an Idea via the Idea card or on the Idea in preview or full mode. Votes can be cast on Ideas in any stage except the Completed stage, you also cannot vote on rejected or archived ideas.
Voting on an Idea via the Idea card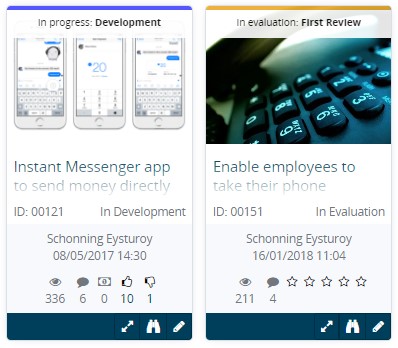 On the card you can select the icon for the vote you would like to give
To change your vote deselect and reselect the icon


Voting on the Idea Preview and Full Idea View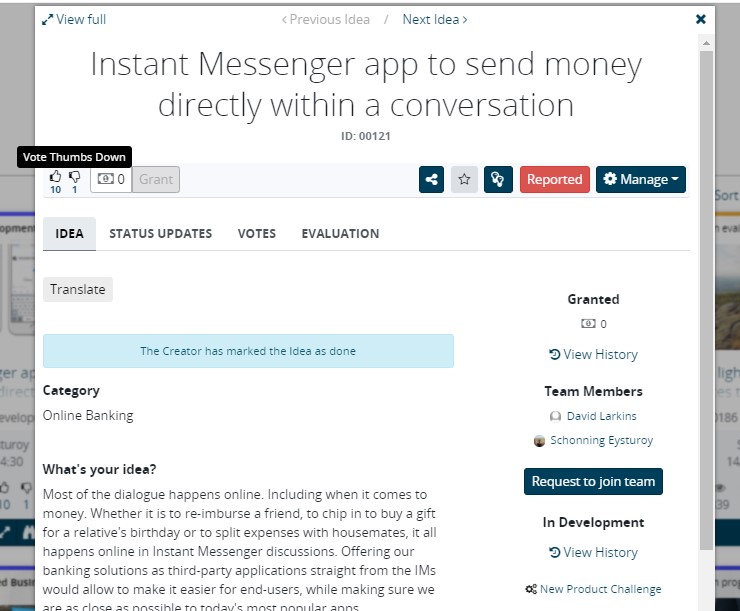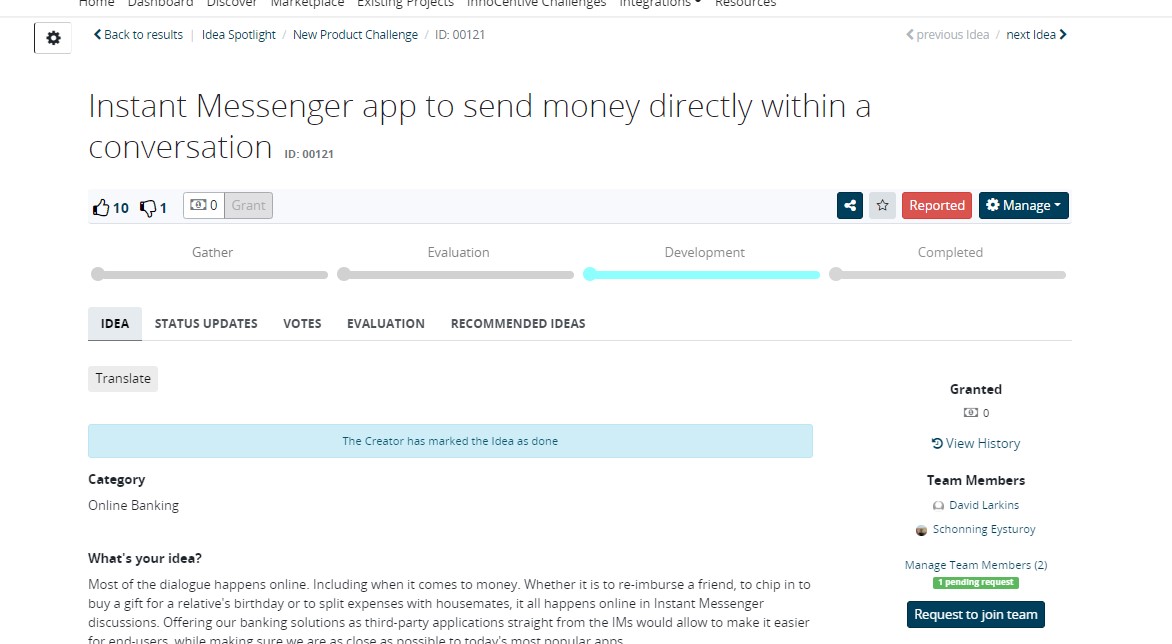 Where the vote icons appear, select the vote you would like to give
To change your vote deselect and reselect the icon