Using the Discover page to search, filter and find content.
Users can search for content on the Discover pages of platforms and Co-creation Communities and Activity Pages of Idea Spaces.
Setting Content Filters
To quickly and easily surface content you can select the scope of your search:
Idea Spaces
Co-creation Communities
Challenges
Ideas
Conversations
People
And filter by your content:
Your Content
Your Evaluations
Or archived content:
Filters can be used to narrow down content further. Click the Filter button to see the options, such as:
Date Added
Category
User profile fields
Stage
Status
Keywords
These filters are dependent on what type Content is being shown.
Search
Use the Search bar to enter keywords to search across all content with scope and filters applied.
Discover Page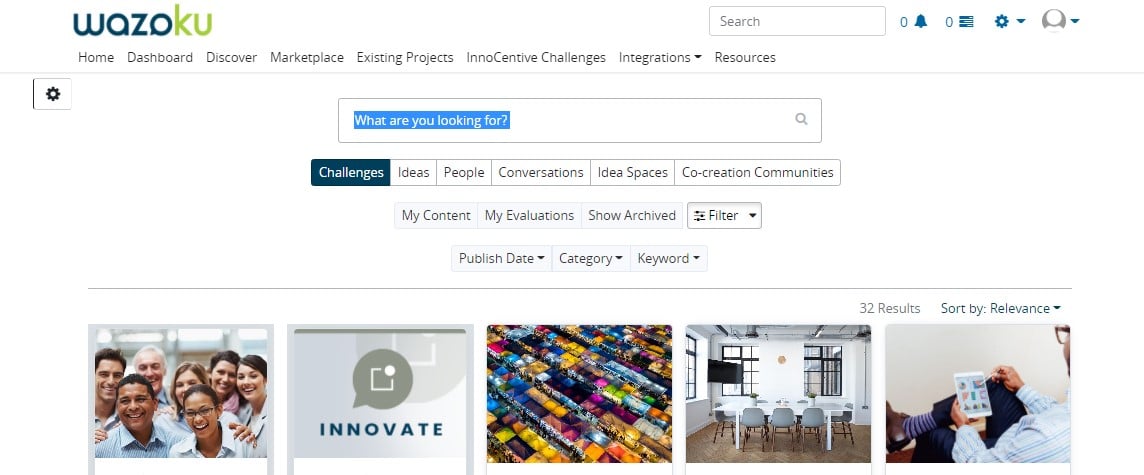 Activity Page