Setting up and using your Box integration.
Setting up the Box integration
Navigate to the Admin Panel.
Click on the Integrations tab.
Click on the Storage Configuration option in the menu.
Enable the Box option by selecting the check box.
Click Save.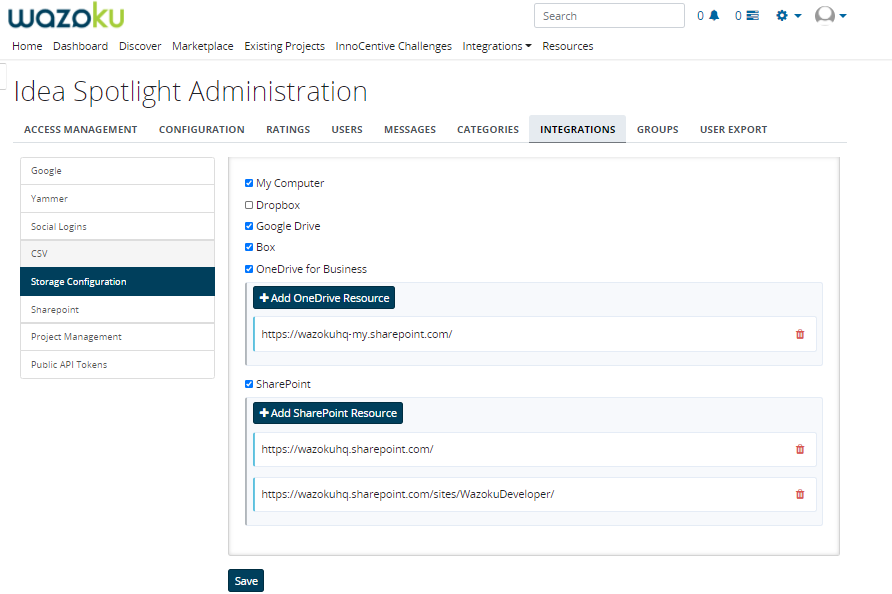 Adding Files from Box
You can add files from Dropbox in any space where attachments are possible for example when submitting an idea or when creating a Challenge.
Navigate to where you want to add the attachment.
Click to expand the Attachments field.
Click on the Box icon

A modal will appear, select the required media from the files available.